Newsroom
Plastic not just a problem in our oceans, also affecting the Great Lakes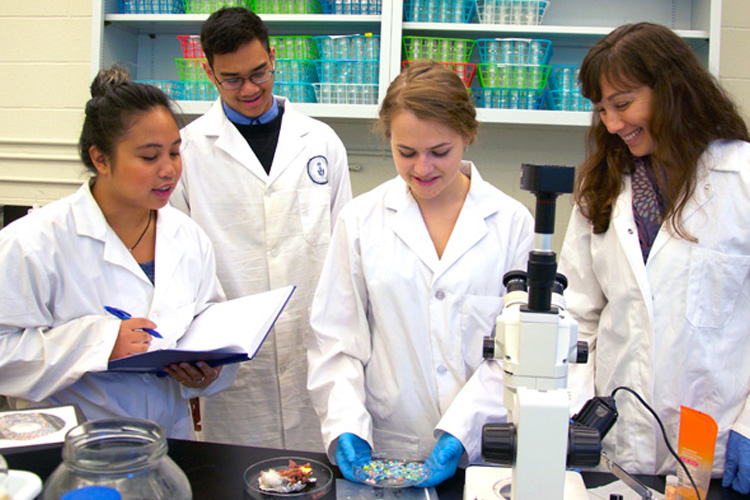 Assistant Professor Chelsea Rochman (right), an expert on water pollution from plastic contaminants, says the concentration of plastics in parts of the Great Lakes rivals those in the oceans
When it comes to plastics polluting our water, it's not just the world's oceans that should keep us concerned.
Chelsea Rochman, assistant professor at EEB, says we should be paying close attention to what's taking place closer to home in the Great Lakes.
"The contamination in the Great Lakes and other bodies of freshwater from plastics and microplastics is ubiquitous," says Rochman, who looks at plastic debris and its associated chemical contaminants.
Pollution from plastics is just one of many environmental issues to be explored during
the annual conference of the International Association for Great Lakes Research (IAGLR), taking place June 18 to 22 at U of T Scarborough. It's the largest scientific event held in the Great Lakes area with more than 800 participants from countries all over the world, and will feature more than 50 scientific presentations.

(photo by Citizen of the Planet/Education Images/UIG via Getty Images)