Newsroom
Ants in the Amazon: U of T News interviews, Assistant Professor Megan Frederickson

In the University of Toronto News Interview

Find out why ants are so cool?
How Megan was drawn to study ant plant mutualisms in the tropics?
What was her career path from Stanford and Harvard – to U of T?
What is "Devil's Gardens"?
What is it like to do research in the Peruvian Amazon?
How do your students adjust/adapt to doing research in a rainforest?
How important is science engagement?
University of Toronto News Interview
also see slide U of T News
slide show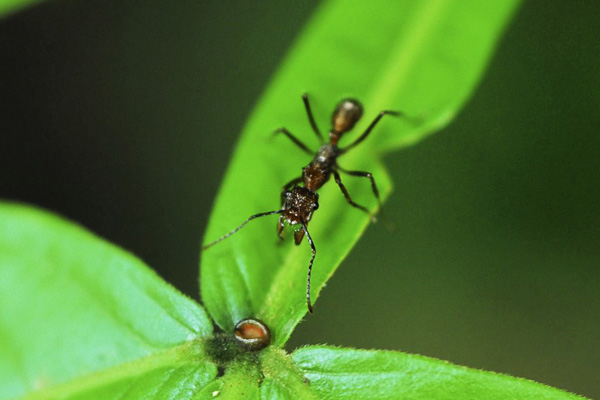 Ectatomma tuberculatum: an ant visits an "extrafloral nectary" (photo courtesy of Professor Frederickson)