Newsroom
EEB Professor Keith Somers receives Amethyst Award
Professor Keith Somers received the Ontario Government's Amethyst Award recognizing his outstanding contributions to science and leadership in the Ontario Public Service through his work with the Ontario Ministry of the Environment and Climate Change.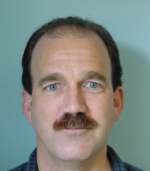 Keith received his award at an event held at the Sony Centre, May 28th. At the same event, Donna Wales received the Sandra D. Lang Lifetime Achievement Award from the Ontario Government recognizing her career contributions to the Ontario Ministry of Natural Resources and Forestry. Both Keith and Donna were graduate students with Professor Harold Harvey in the Department of Zoology.
Congratulations to both Donna and Keith!