Newsroom
Hundreds of kilograms of trash flowing into Lake Ontario from Don River each year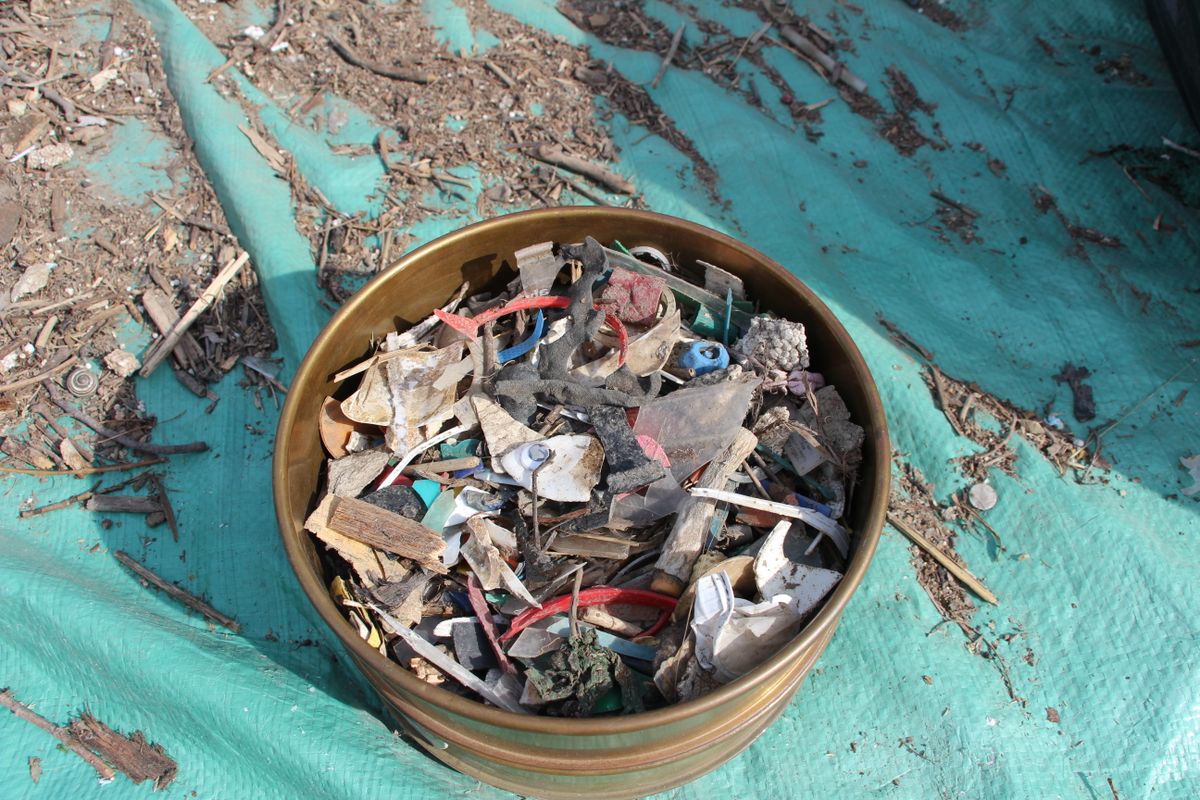 (Photo: Chelsea Rochman)
Almost 600 plastic fragments, 187 bottles, 133 litres of Styrofoam and 43 straws: 31 kilograms of trash in all.
That's what Chelsea Rochman, an assistant professor of ecology at the University of Toronto, and her team found floating down Toronto's Don River in slightly more than two weeks – and that's just what they were able to count.
"We couldn't get through all of it," Dr. Rochman said.
The real numbers are higher still, she said, since some of the trash simply floats under or around the Don River booms – a line of logs that Ports Toronto secured in place across Keating Channel.
From June 29 to July 16, Dr. Rochman and a group of U of T students let trash build up on the booms, then collected it all under the muggy July sun. The smell was "terrible," she said.
She was surprised by the sheer amount of trash, she said, but not by what it was made up of.