Newsroom
Exploring rainforest trails and career paths in Ecuador

Instructors and students at the Yasuni Research Station. Photo: Luke Mahler.
On February 22, U of T evolutionary biologist Luke Mahler received an unusual wake-up call: tremors from a 7.5 magnitude earthquake shook him awake at 5 a.m. after a late night of catching specimens with students.
Mahler, his teaching colleagues and 19 undergraduate students were in Yasuni National Park in northern Ecuador for Mahler's Diversity of Amphibians and Reptiles International/Indigenous Course Module (ICM). The Faculty of Arts & Science's ICM program provides undergraduate students with the opportunity to travel outside Toronto, often internationally, for a hands-on learning experience.
The students in Mahler's group were in the Ecuadorian rainforest — well away from the quake's epicenter and any danger — to experience what life as a scientist is like, study how animals interact with their environment, and observe as many species of tropical amphibians and reptiles as possible. How did they do?
"We crushed it!" says Mahler. "We saw just over a hundred species of reptiles and amphibians. That's staggering. There are only 55 reptile and amphibian species in Ontario. And the students loved it. They were ecstatic to see the creatures in their natural setting."
Full article: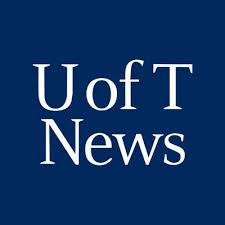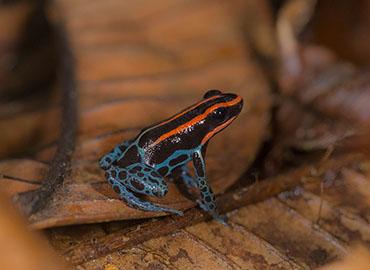 The Amazon wood lizard is native to the western part of the Amazon basin, notably in Colombia, Ecuador, Brazil, and Peru.
The reticulated poison frog is a species of poison dart frog. It is native to South America, where it can be found in Brazil, southeastern Colombia, Ecuador, French Guiana, and Peru.
Photos: Luke Mahler.