Newsroom
Associate Professor David Evans takes the Globe and Mail on a dinosaur dig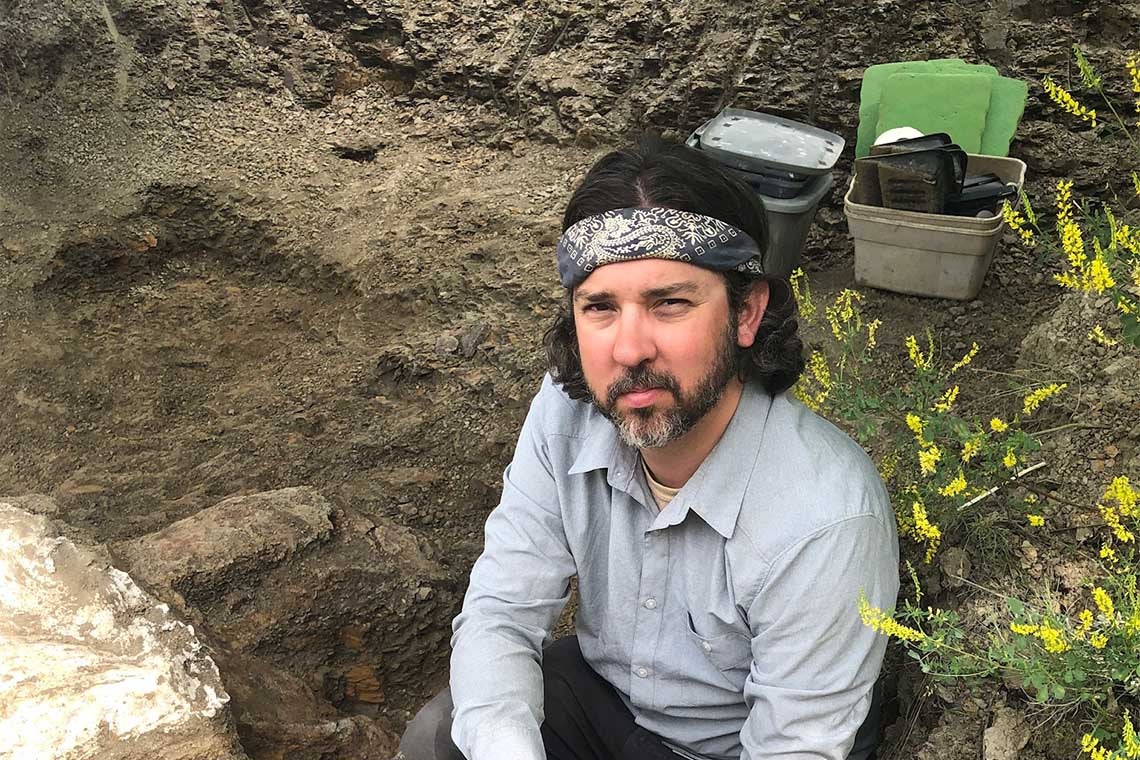 (photo: David Evans)
When paleontologist David Evans and his team discovered a triceratops skull in the fossil-rich Hell Creek Formation, the Globe and Mail was right along with them.
Evans, an associate professor at the University of Toronto's department of ecology an evolutionary biology, walked a reporter through his team's Hell's Creek expedition – a five-year project seeking Late Cretaceous period fossils in the mountainous region of Montana. The expedition by the Royal Ontario Museum, where Evans oversees dinosaur research, seeks to enrich fossil data, but also to better understand the circumstances that precipitated the dinosaurs' mass extinction – including drastic climate change and forced migration.
"Everybody agrees the asteroid impact is what ultimately led to the extinction of the dinosaurs," Evans told the Globe and Mail.
"What I'm trying to find out is what type of animals made it through the extinction – what kind of circumstances precipitated an ecosystem collapse of that nature and how fast it took for those ecosystems to recover, so we can understand the consequences of what we're doing today.
"What we're doing to the planet is happening so fast, we can't study it and make projections in real time. And we certainly can't appreciate the long-term effects of what we're doing to the planet. The fossil record holds important lessons in that regard."
In the media: