Newsroom
Marie-Josée Fortin receives prestigious University Professor designation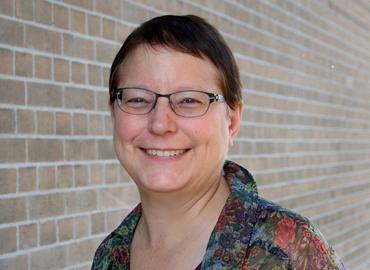 Marie-Josée Fortin has been recognized as University Professor, the University of Toronto's highest honour, for her fundamental work and international leadership in the field of spatial analysis in ecology.
"It is with the deepest and most humble thanks that I want to express my gratitude to the University for appointing me as a University Professor," says Fortin. "I am deeply honoured.
"This honour stands on the shoulders of years of collaborations with amazing colleagues and to all the students that I had the privilege of training throughout my career. This recognition acknowledges the importance of collaborative and interdisciplinary research to address today's environmental issues that require scientific creativity, novel analytical methodologies and effective solutions."
Fortin is a professor in the Faculty of Arts & Science's Department of Ecology & Evolutionary Biology where she investigates the role space plays in ecological processes, biodiversity and ecosystems.
Her work lies at the interface of several disciplines — including spatial ecology, conservation, network theory, forest ecology, disturbance ecology, community ecology, landscape genetics, spatial epidemiology, geography, spatial statistics and spatially-explicit modeling — where the most current ecological challenges lie.
She is a Fellow of the Royal Society of Canada, recipient of the 2019 President's Award from the Canadian Society of Ecology & Evolution, and Canada Research Chair (Tier 1) in Spatial Ecology.
"I'm pleased to congratulate Professor Fortin on receiving the University's highest honour," says Melanie Woodin, dean of the Faculty of Arts & Science. "Professor Fortin is one of the world's leading figures in spatial ecology and we are very fortunate to have this expertise in the Faculty."
Fortin's achievements as a researcher are matched by her impact as a teacher, extending well beyond the dozens of graduate students and post-doctoral fellows she has supervised.
She developed and continues to teach a graduate course in spatial statistics for ecologists and environmental scientists that has become world renowned. She has also helped train countless students through her textbooks and monographs, as well as through training programs and courses she has taught in-person around the world and online.