Newsroom
In memory of Michael Arlt (1959-2021)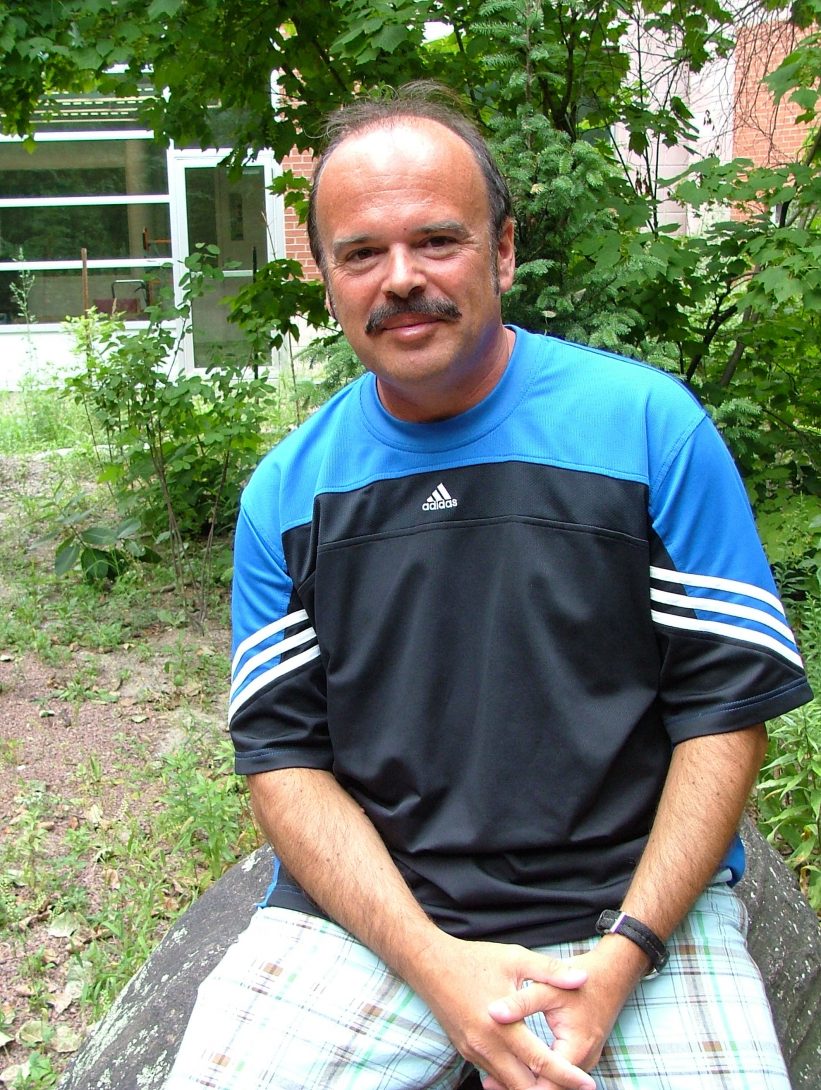 Michael provided 32 years of dependable and dedicated support and service to thousands of students, staff, and faculty in biology at U of T, and also beyond. Michael was hired as a teaching lab technician in Botany in 1988 and moved to EEB after the reorganization in 2005. Michael's duties were varied and many, and included prepping teaching labs, maintaining teaching and departmental supplies and teaching lab equipment, and providing health & safety training and audio-visual support for classes and seminars. All of these activities he did with a smile and his "can-do" attitude, with reliability and ingenuity to solve unexpected problems.
Michael grew up and attended high school in North Toronto, and was an undergraduate in botany at U of T, where he also obtained his MSc (1987) and was a teaching assistant for BIO110. For his MSc thesis, he studied induced resistance to the tomato leaf mould fungus in tomato plants.
Michael's helping others extended to many. Twice each week during the fall and winter terms for the past 15 years Michael attended lectures in BIO150, and then BIO120 and BIO220, to assist the lecturers with AV set up and to record lectures for students. It is also greatly appreciated that he conscientiously participated in departmental seminars and colloquia to assist with AV needs. For the past 10 years Michael coordinated all of the administrative activities for the U of T National Biology Competition, including online registration and sending exam packages to hundreds of schools each year. Teachers regularly commented on how helpful Michael was, and during his time with the competition over 44,000 high school students participated in this annual event.
Michael was an avid theatre-goer, often seeing the same musical many times. His fellow lab technicians fondly remember their weekly chats over the lunch hour about entertainment, such as past and present television, streaming, and his favourite "Coronation Street." He enjoyed traveling to Disney World in Florida, Hawaii, and Australia, and spending weekends in the sun in the Beach or Toronto Islands, and was a keen photographer.
Michael was a knowledgeable collector of aviation and streetcar memorabilia, pewter, and Hawaiian shirts. Visitors to his office will remember his collection of cacti and succulents. Michael was also active in the "What's On" scene in and around Toronto, where he'd meet people who had a common interest and some who he would meet up with every year. You'd find him most weekends where the action was, watching wakeboarding or beach volleyball, attending specialty days at Black Creek Pioneer Village or food truck festivals, and, definitely, the CNE.
Michael is survived by his mother Ruth Arlt-Chanter. Donations can be made in Michael's memory to both St. Michael's Hospital and the Canadian Cancer Society.