Newsroom
Megan Frederickson receives the Dean's Research Excellence Award
Celebrating the first-ever winners of the Dean's Research Excellence Awards
The Faculty of Arts & Science consistently produces research that is deemed to be among the finest and most original in the world. This year, a new award has been created to recognize faculty members whose research achievements have been cited as especially noteworthy.
The five recipients of this year's Dean's Research Excellence Award — Wil Cunningham, Megan Frederickson, Randall Hansen, Naomi Nagy and Kaley Walker — will receive $10,000 to further their professional development.
The award has been established with the aim of helping accomplished mid-career researchers to compete successfully in national awards competitions. Winners have contributed a wealth of research that has had a significant and sustained influence in their chosen disciplines.
"It is with enormous pride that I announce the inaugural winners of the Dean's Research Excellence Awards," says Dean Melanie Woodin. "The scholars we honour this year are widely recognized as having made an important and ongoing impact on research in their respective fields. As the very first recipients of these annual awards, they set a shining example for those who will follow them."
Inaugural winners:
Wil Cunningham, Psychology
Wil Cunningham's research has revolutionized how we think about attitudes and preferences, emotion, social cognition and the brain. His iterative processing model challenged dominant frameworks to integrate behavioral observations with neuroscience methods and computational theories. Building on this framework, Cunningham has explored how dynamic processes may better understand brain function, and his research has reconceptualized the amygdala's role in generating emotional experiences and preference judgments. To better understand how social dynamics and misbelief can shape social stereotypes, he has built the SocialAI lab, which uses artificial intelligence agents to model large scale social behaviour.
Megan Frederickson, Ecology & Evolutionary Biology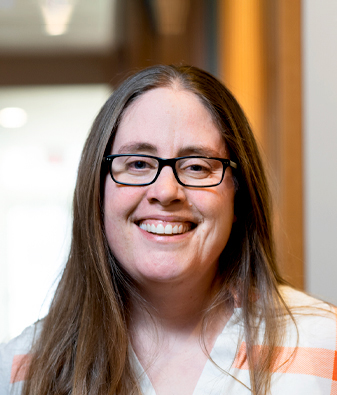 Megan Frederickson is an evolutionary biologist who studies the evolution of mutualism and symbiosis in which members of a species live in close association with members of another species. Among her many research endeavours, she is currently writing a book that synthesizes mutualism and microbiome research, integrating advances in her field and in the medical sciences. She is also committed to addressing issues of equity, diversity and inclusion in science, and is studying the ongoing gender pay gap in academia as well as how the COVID-19 pandemic impacted women in science more than men.
Randall Hansen, Political Science, Munk School
Randall Hansen has three major research interests: migration; war and civilian populations; and eugenics. His distinguished and original research makes use of extensive archival and oral historical evidence. The author and co-author of many major works of non-fiction, he has demonstrated an abiding concern for the interests of citizens often overlooked by other researchers. His major books include Disobeying Hitler: German Resistance After Valkyrie; Sterilized by the State: Eugenics, Race and the Population Scare in 20th Century North America; Fire and Fury: the Allied Bombing of Germany, 1942-1945; and Citizenship and Immigration in Postwar Britain.
Naomi Nagy, Linguistics
Among scholars who observe how languages change, Naomi Nagy has transcended the traditional concentration on a limited number of major world languages to concentrate on multilingual communities. Her research elucidates the linguistic mechanisms and social motivations for the integration and assimilation of immigrant groups. Nagy's Heritage Language Variation and Change Project positions her at the front and centre of her generation of scholars. With students and colleagues in several countries, she has been documenting studies of variation in 10 heritage languages spoken in Toronto. Nagy has also been engaged in a longitudinal study of an endangered, unwritten, Franco-Provençal language called Faetar.
Kaley Walker, Physics
Kaley Walker is an atmospheric physicist studying the composition of the atmosphere through the development and use of ground-based, high-altitude balloon and satellite instrumentation, especially in relation to atmospheric ozone recovery and climate change. She leads research at the Polar Environment Atmospheric Research Laboratory (PEARL) in Eureka, Nunavut; is deputy mission scientist for the Canadian Space Agency's Atmospheric Chemistry Experiment (ACE) satellite mission, launched in 2003; and is playing a leading role in the development of the next generation of Earth observation satellites for Canada.