Events
Award-winning U of T biologists tackle Sex, Genomes & Evolution at free public lecture
Event Details
Date

April 6, 2016

Time

7:00 pm

Location

Koffler House, 569 Spadina Avenue, Room 108
About
Steacie Prize and Steacie Fellowship recipients are among world's leaders in field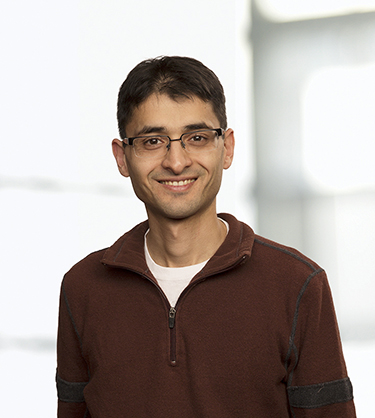 Aneil Agrawal, winner of this year's Steacie Prize and Stephen I. Wright, recipient of a 2016 E.W.R. Steacie Memorial, will discuss their research on Sex, Genomes & Evolution at a free public lecture at the University of Toronto on Wednesday, April 6 at 7 pm at Koffler House, 569 Spadina Avenue.
Aneil Agrawal, Distinguished Professor of Evolutionary Genetics in U of T's Department of Ecology & Evolutionary Biology, is working to advance our understanding of why most animals and plants shuffle their genomes through sex rather than reproducing clonally. He combines experimental and genomic approaches with mathematical models to develop and test hypotheses to explain this central feature of life.
His research also examines the relentless in-flow of harmful genetic mutations, both how mutations enter populations, as well as how they are removed by different forms of selection.
Aneil is the latest U of T faculty member to receive the Steacie Prize, one of Canada's most prestigious science awards, which is presented annually to a person 40 years of age or younger for notable contributions to research in Canada.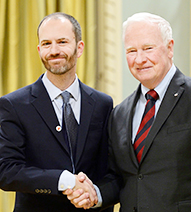 Stephen I. Wright, Associate Professor and Canada Research Chair in Population Genomics, also with U of T's Department of Ecology & Evolutionary Biology, received the prestigious NSERC E.W.R. Steacie Memorial Fellowship in 2016 for his research in the emerging field of evolutionary genomics. His research utilizes plant genomes to investigate long-standing evolutionary questions, such as the genetic consequences of evolving asexual reproduction and self-fertilization. In addition, he uses evolutionary approaches to understand the structure and function of plant genomes, including the factors favouring the spread of selfish genetic elements, regions of the genome that ensure their own success despite potential costs to the survival of the organism.
For more information, please contact: Liz Rentzelos.