Events
Growth coordination mechanisms during Drosophila development
Event Details
Date

May 18, 2018

Time

12:00 pm

Location

RW432
About
Speaker: Pierre Leopold
Host: Marla Sokolowski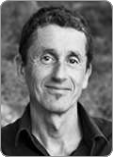 Abstract:
Body size is an intrinsic property of organisms linked to their developmental program to produce fit individuals with proper proportions. Final size is the result of genetic determinants as well as sophisticated mechanisms adapting size to available resources.
Classical regeneration and transplantation experiments have established that different body parts grow according to autonomous programs, challenging the concept of systemic, harmonious growth.
Therefore, coordination mechanisms must ensure that all parts have reached an appropriate final size before animals stop growing. Recent advances making use of physiological and genetic approaches have started unravelling some of the cross talks contributing to body growth coordination. In flies, the coordination hormone Dilp8 plays a major role in these processes. This relaxin-like hormone is produced by tissues upon growth perturbation. It couples the program of developmental transitions with organ growth by acting on its membrane receptor Lgr3, activating a neural circuitry that is only partially elucidated. Interestingly, animals lacking Dilp8 or Lgr3 present defects in bilateral symmetry, a sign that this novel hormonal system participates in the developmental control of organ growth coordination. In this presentation, I will discuss our recent research aimed at understanding the mechanisms allowing organ/organ growth coordination both in response to abnormal growth (injury/neoplasm) and in the course of normal development (control of developmental stability).