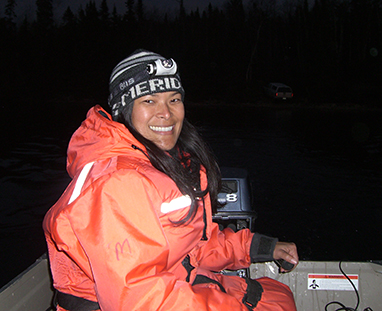 Adjunct Professor
PhD, Trent University
Office

Fisheries and Oceans Canada

Email
Prospective Students:
I am currently accepting MSc and PhD students. Interested applicants should send a CV, an unofficial transcript along with a cover letter summarizing their research interests, academic background, and skills. Please check my lab website for additional details.
Research
Freshwater aquatic ecology
Impacts of human activities and climate change on aquatic ecosystems
Inland fisheries assessment and management
I am an ecologist researching freshwater fish and fisheries in rivers and lakes. I use empirical data, ecological theory, and Geographic Information Systems (GIS) to improve our understanding of freshwater ecology and fisheries science in order to inform conservation and management actions. I am particularly interested in the impacts of human activities (e.g., urbanization and exploitation) on aquatic habitats, freshwater fish biodiversity and fisheries resources.