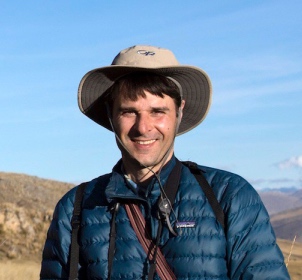 Assistant Professor
BSc, Universidad de la República
PhD Louisiana State University
PostDoc, American Museum of Natural History
Phone

416-978-2759

Office

RW 537

Email
Prospective Students:
I am currently accepting MSc students. Interested applicants should send a CV, an unofficial transcript along with a cover letter summarizing their research interests, academic background, and skills. Please check my lab website for additional details.
Research
I am studying the process of diversification in birds using phylogenetic and macroevolutionary approaches. Specifically, I am investigating how fundamental mechanisms such as speciation, extinction, phenotypic evolution, and dispersal interplay and influence diversification. I analyze molecular, phenotypic, and ecological data using phylogenetic and comparative methods to reveal the tempo and mode of bird evolution. My work is highly integrative and aims for the unification of evolutionary and ecological theories of biodiversity.