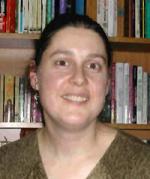 Associate Professor
MSc
PhD
Phone

416-978-0975

Office

RW 414

Email
Prospective Students
I am currently accepting MSc and PhD students. Interested applicants should send a CV, an unofficial transcript along with a cover letter summarizing their research interests, academic background, and skills. Please check my lab website for additional details.
Research
Ecology of littoral areas in lakes: Spatial and temporal distribution of habitats and benthic communities.
Foodwebs: Feeding interactions in planktonic and benthic communities, especially between invertebrates and algae.
Macroecology: Body size distribution, Allometric relationships, Scaling of environmental variability.