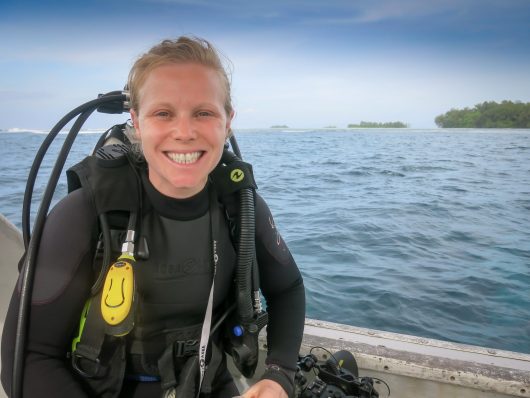 Adjunct Professor
BSc, Queen's University
PhD Simon Fraser University
Email
Prospective Students:
I am currently accepting MSc and PhD students. Interested applicants should send a CV, an unofficial transcript along with a cover letter summarizing their research interests, academic background, and skills. Please check my lab website for additional details.
Research
Dr. Darling investigates large-scale patterns of tropical coral reef biodiversity, ecosystem function and conservation. Research interests include coral reef resilience and tipping points, management effectiveness, and climate refuges. Trained as a field ecologist, her research increasingly involves collaborations with social scientists and conservation practitioners to consider coral reefs as linked social-ecological systems towards sustainable resource management. Current studies include: (1) quantifying the social and ecological outcomes of diverse coastal governance arrangements; (2) collaborative 'big data' approaches to evaluate social-environmental drivers and functional responses of Indo-Pacific coral communities, and (3) building global datasets to assess potential climate refugia for coral reef conservation.
Research Areas: Marine ecology, Coral reef conservation
Study Organisms: Coral reefs