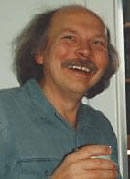 Adjunct Professor
MSc
PhD
Phone

416-978-7338

Office

RW 520A

Lab

RW 520

Email
Research
Current Research Interests:
The role of ecological and evolutionary factors in generating intra-specific and inter-specific variation in the life history of fish; the implications of that variation for sustainable harvest management.
The role of climate variation and climate change in shaping the population ecology of freshwater fish.
The impacts of invertebrate invaders on freshwater food chains.