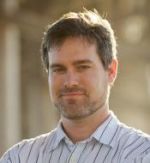 Associate Professor
PhD, UC Santa Barbara
Phone

416-208-5100

Office

SW 521B/C

Lab

SW 161A

Email
Prospective Students:
I am currently accepting MSc and PhD students. Interested applicants should send a CV, an unofficial transcript along with a cover letter summarizing their research interests, academic background, and skills. Please check my lab website for additional details.
Research
Our lab adopts a comparative and integrative approach to the study of exercise, metabolism and muscle function. Much of our work focuses on animals with unique or extreme metabolic and locomotor capabilities. Examination of these organisms, informed by ecological and evolutionary context, has the power to reveal what features of design and physiology enable their extreme energetic and physical performance as well as what the limits are to such performance.