EEB Second-Year Learning Community
We are proud to offer a Second-Year Learning Community (SLC) for second-year students new to our programs.
The EEB SLC has replaced the EEB Peer Mentorship Program (EEB:PMP), which was active in the academic years 2018-19, 2019-20, and 2020-21 .
What are SLCs?
Second Year Learning Communities (SLCs) are small groups of second-year students who get together on a bi-weekly basis for useful and engaging activities that cover academic, developmental and career themes. Each SLC is facilitated by senior-year EEB students with support from the Undergraduate Office.
What will I do in my SLC?
SLCs provide you with insights into your discipline (e.g. what does an ecologist really do?) and the skills and learning opportunities you could pursue during your undergraduate program. You will meet other students, alumni, graduate students and faculty, explore the multiple and changing career pathways related to your discipline and what might be the best fit for you. SLCs also create a space for you to continue to work on your school-life balance, as you build a network of friends and colleagues in your program.
Join the EEB SLC
Sign up will open in mid-July for 2022-2023.
To be eligible for the EEB SLC you must:
be a second-year student
be enrolled in any of the following programs:

Ecology & Evolutionary Biology (Specialist, Major)
Biodiversity & Conservation Biology (Major)
Environmental Biology (Major)
Quantitative Biology (Major)
Biology (Specialist, Major), with majority of courses being EEB-related

be available during our SLC timeslot: Friday afternoons 12pm-1:30pm
Meet the EEB SLC Team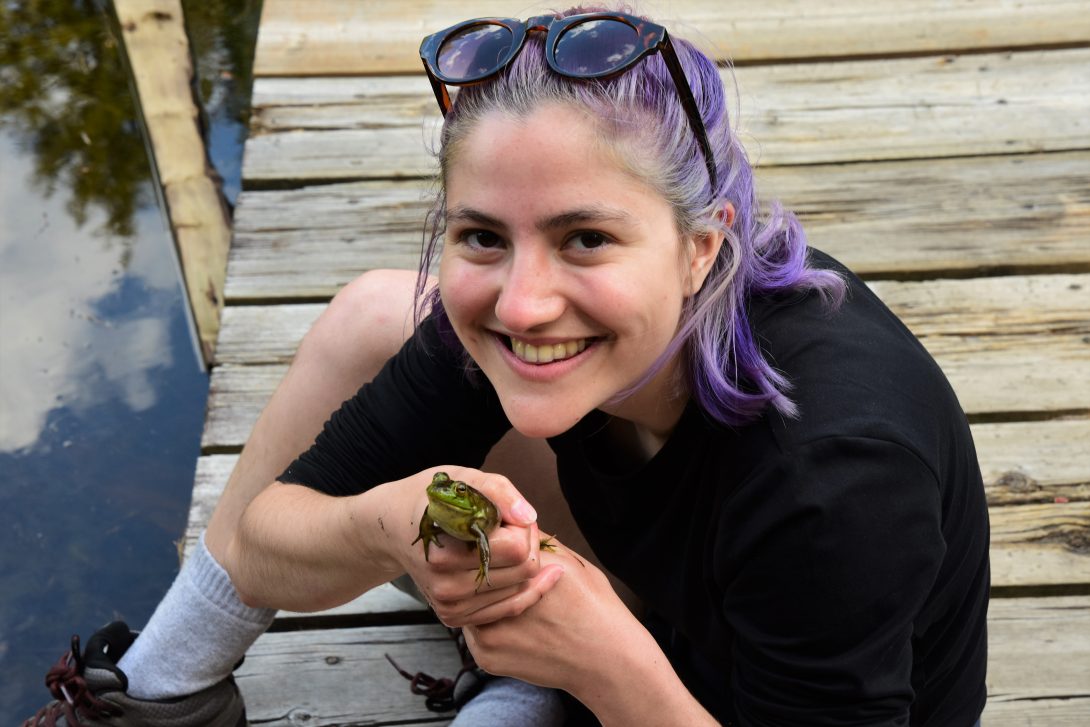 Jacqueline McLean, Peer Mentor
Year: Five
Programs: Biodiversity and Conservation Biology (Major), Forest Conservation (Major), and French Language (Minor)
College: St. Michael's College
Hometown: Toronto
Studies: I'm going into my fifth and final year double majoring in Biodiversity and Conservation Biology and Forest Conservation Science, with a French Language minor. When I'm not studying or working in the Ecology & Evolutionary Biology Union (EEBU) office, you can find me exploring the outdoors with friends and searching for herptile snoots to boop. Other than my love and passion for native herptiles, I'm also interested in community science, landscape ecology, GIS, and modelling. I have been incredibly fortunate to have been a REP and EEB498 student with the Rollinson and Riskin Lab respectively, and part of the EEBU executive team formerly as Social Director and presently as Co-President.
Why peer mentorship? My undergraduate journey has been filled with lots of challenges, and I couldn't have been as successful or have made the connections that I have without the immense support and guidance from my peer mentors. I hope to pay forward the kindness and guidance my mentors shared with me, and to make resources and opportunities more accessible and less daunting. In second year, I remember feeling overwhelmed and unaware of the opportunities EEB and U of T had to offer so I'm really looking forward to having a chance as a peer mentor to support and connect with other students, and to also learn with them along the way!
Advice to second-year students: I know it's easier said than done but try your best to take things as they come and not to worry about completing a traditional academic trajectory. My academic journey has been far from "traditional" with switching faculty and programs more than once, and with taking time off. The important thing is that I'm here, happy, and in a much better place than I would have been if I had forced myself to have a "traditional" journey. I know not everyone has the opportunity to do the same, but if you can, my advice would be to make your academic journey be what is best for you, because at the end of the day, you are what matters most.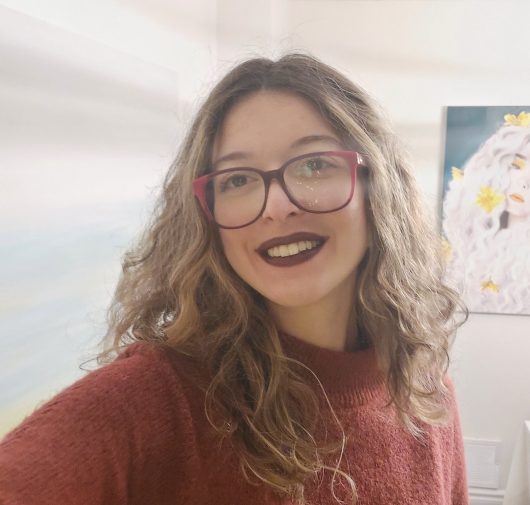 Oriana Sully Monaco, Peer Mentor
Year: Four
Programs: Ecology and Evolutionary Biology, Molecular Genetics and Microbiology
College: University College
Hometown: Caracas, Venezuela & Oakville, ON (currently)
Studies: I'm going into my fourth year studying Ecology, Evolutionary Biology and Molecular Genetics. My interest in microbiogy and protein interactions led me to work as a research student in the Navarre lab at the MaRS tower, although I am still discovering that I am interested in a wide breadth of fields: Evolutionary theory, virology, host-pathogen interactions, and avian and amphibian conservation, to name a few. I am also a member EEBU this year as the communications director. If I'm not in the lab or studying, you can usually find me playing DnD with friends, taking pictures of wildlife with my camera, or oil painting any organism I find interesting.
Why peer mentorship? Being in second year was a whirlwind of new experiences, information, and confusion for me. I was just beginning to find out my interests, as well as shaping my degree. I didn't really know many people in my programs, or have any friends in university. It was tough, but getting involved in second year groups in EEB and getting to know the wonderful peer mentors at the time made it much easier to digest. Now that I have gone through the ropes of second year and beyond, I feel like I'm able to give that same helping hand that I was offered when I was in second year.
Advice to second-year students: Don't be afraid to reach out to sources available to you and ask any questions you have! Going into STEM in university can be a daunting task, especially if you're new to the field with little to no previous advice, like I was. Gaining research experience was an unfamiliar concept to me, and getting involved with upper year students through SLCs helped me understand it a little better. Talk to people in your courses when you can, and make group chats! They're an invaluable resource when getting through tough courses, and can also serve to get to know people in your program of study a little better, now that courses are specializing a bit more than in first year.
Undergraduate and Student Outreach Coordinator Amy Huynh is the Staff Advisor.
"My greatest area of learning in this program has been learning from my mentee. I went into the program thinking that the mentor would mostly be "helping" the mentee. However, I found the meetings were informative for both myself and the mentee. I would approach a future mentorship/relationship with this in mind."

– Mentor
"I learned that what is most useful in a mentor-mentee relationship is simply telling stories and sharing life experiences. This sharing of stories also helped build friendship and trust between me and my mentee."
– Mentor
"I learned that EEB is a very useful and flexible program that can be applied to a lot of different opportunities and life skills! While my mentor and I have very different ideas in mind of how we will use our EEB education, we were able to connect on so many points and it was cool to see how EEB can be so applicable to a wide variety of careers."

– Mentee
"I am so grateful for all the advice and peer support I gained from the EEB SLC program. The mentors made my second-year much more approachable through open conversation about their experiences and also fun activities. Due to the mentors' and my fellow mentees' support, I gained the confidence to apply and achieve a summer research position! I also learned so much more about the vast web of opportunities and courses the EEB program provides. For anyone considering joining, there is so much to gain from this community!"
– Mentee
"The best part of the EEB SLC program is that we got to explore diverse options of future careers for EEB students, make proper plan for my undergrad, and learn strategies to find various opportunities within the department. I have applied what I learned to find research opportunities and choose what I want to pursue in the future. It is also a valuable chance to have fun (i.e., playing games, decorating plant pots, visiting the growth facilities) while building a network of my EEB peers! I would highly recommend it to friends."

– Mentee
"I think the most important thing I learned with the program was to think strategically about my undergrad (i.e courses, work-study, volunteering) and how I want them to help me in the future. I've applied this learning for choosing what I want to pursue in the summer as well as research opportunities."

– Mentee
"Being in the EEB SLC this past year was a fantastic opportunity to meet other EEB students. It was so helpful being able to hear about and better understand course selection, research opportunities, internships and many other EEB-related opportunities. Getting recommendations from our mentors, as well as, meeting and hearing from other current and graduated EEB students was both useful and reassuring that I'm on the right path.."
– Mentee