Hadwen-Walker Scholarship
Awarded to an outstanding student who is entering a third or fourth year in a Specialist or Major program offered by the Department of Ecology and Evolutionary Biology.
Isaac Seymour Andre Hadwen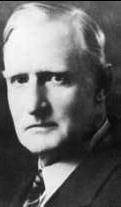 Isaac Seymour Andre Hadwen, born 1877, England, educated there and in France, worked on the family farm,Vancouver Island with an early interest in natural history, animals plus hunting and fishing. He graduated from McGill 1902, Doctor of Veterinary Science. Subsequently he studied under a medical microbiologist in San Francisco and continued the practice of mentorship plus experience vs. post graduate degree programs throughout his life. He joined the Health of Animals Branch,Nelson, B.C. as veterinary inspector, then various positions to chief of Animal pathology, Ottawa. Dr. Hadwen was chief veterinarian and parasitologist in U.S.Government reindeer study, Alaska, and research professor, University Saskatchewan to 1929.
Thereafter he directed the pathology and veterinary science program of the Ontario Research Foundation; here tired 1942 and died 5 years later. Hadwen authored 70 papers, 45 of which were in parasitology. He had a special interest in ticks and tick-transmitted diseases.he investigated trypanosomes, warble fly life cycle and also several diseases unrelated to parasites: mastitis in cattle, bracken fern poisoning in cattle,swamp fever, enzootic hermaturia. He identified tuberculosis in the Wainrightbison herd before it was transferred to Wood Buffalo Park. Hadwen was the most-honoured veterinarian of his time.
Edmund Murton Walker
Edmund Murton Walker became lecturer in Zoology in the Biology Department headed by Professor R. Ramsay Wright. Edmund Walker was involved concurrently with the Royal Ontario Museum of Zoology and as such collected widely, including marine specimens at the Pacific Biological Station.
Support Us
Help our efforts to educate and train the future designers of environmental sustainability.