Ilmar Talvila Graduate Award
The Ilmar Talvila Graduate Award was established by the family and friends of Ilmar Talvila and the Senior Alumni Association (SAA) in recognition of his outstanding contribution as the past president of the SAA. The award is matched by the Ontario Student Opportunity Trust Fund (OSOTF). It is awarded to a graduate student in the Department of Ecology and Evolutionary Biology.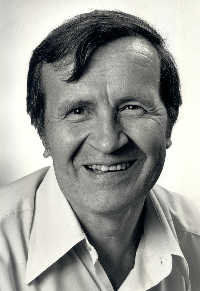 Ilmar Talvila was born in Finland in 1928. He immigrated to Canada with his parents at age three and lived the rest of his life in Toronto. After graduating from Jarvis Collegiate, he attended the University of Toronto (UC) on a scholarship awarded for his performance on the province-wide mathematics exam. He studied Mathematics, Physics and Chemistry, and was a member of the varsity chess and swim teams. He graduated with a B.Sc. in 1951 and maintained a close connection with the University for the rest of his life.
Ilmar had a successful career in computers, first in scientific computing at IBM, and then as a systems consultant. He led many projects in computerising records systems in the 1970s and 1980s, including police records in Toronto and Hamilton, land registry in several provinces, and an early form of the gun registry for the RCMP.
A life-long avid birder, naturalist and gardener, Ilmar was actively involved in numerous nature groups, where he tended to take on executive responsibilities such as treasurer for the Field Botanists of Ontario and newsletter editor for the Toronto Field Naturalists. He was also a long-time, and always popular, leader of the bird group for the Toronto Junior Field Naturalists, a position that allowed him to pass on his love of nature to a younger generation. Ilmar also led birding trips to Bermuda and Trinidad, and contributed to the Breeding Bird Survey.
Being a true Renaissance man, Ilmar was also an opera buff and supporter of the Toronto Operetta Theatre since its inception, as well as being active in Toronto's Finnish community. Running in the neighbourhood of the University or swimming at Hart House or the Athletic Centre were favourite activities.
Together with his wife Anja, he built a happy household. Married for 56 years, they had four children, all U of T graduates.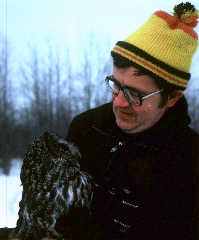 When he retired from business, Ilmar turned his energies back to the University, becoming active in the Senior Alumni Association. He served on the SAA executive for 14 years, six of them as president.He conducted campus walking tours on "Flora and Fauna" and "Historical Buildings", served for many years on the University College Archives Committee, and conducted tours of Robarts Library for new students. In 1996 Ilmar was awarded the Arbor Award for his many years of enthusiastic service as a volunteer at U of T, and in 2003 he was made an honorary director of the UTAA in recognition of his contributions to the alumni community.
While at the Senior Alumni Association, he helped establish a zoology graduate award. After his death in 2009, this award was enlarged through many generous donations from friends and family and renamed the Ilmar Talvila Graduate Award in Ecology.
Support Us
Help our efforts to educate and train the future designers of environmental sustainability.