James D. Rising Scholarship
Awarded to a student with financial need and academic merit in the Department of Ecology and Evolutionary Biology who is participating in an EEB field course.
The award can only be held once.
James D. Rising
James D. Rising was born in 1942, and grew up in Kansas City, Missouri, USA. Early in life he developed consuming interests in birds and then baseball. A career in biology was always more promising for him than one in professional baseball. Therefore he studied biology at university and received B. A. and Ph.D. degrees from the University of Kansas, receiving his Ph.D. in 1968. His dissertation was on the hybridization of Bullock's and Baltimore orioles in the Great Plains. Jim's supervising professor, R. F. Johnston, accepted him as a graduate student with the stipulation that, with two degrees from Kansas he should go somewhere else to do post-doctoral studies, to which Jim agreed. Consequently, he did postdoctoral research at Cornell University, studying the ecological physiology of Black-capped Chickadees and Bullock's and Baltimore orioles, working with the physiologist Dr. Jack Hudson.
In 1969, Jim was hired by the University of Toronto, Department of Zoology, concentrating his research on studies of geographic variation of the Savannah Sparrow, a species that is common throughout most of North America. He also worked on the systematics and geographic variation of sharp-tailed sparrows, and continued his research on hybridization of birds in the Great Plains.
In addition to teaching numerous undergraduate courses and graduate seminars, Professor Rising served as Associate Chair, Undergraduate Studies, for the Department of Zoology from 1992-2006. He was cross-appointed as a Research Associate at the Royal Ontario Museum during his tenure at the University of Toronto, and contributed substantially to its birds collection.
Jim is a Fellow of the American Ornithologists' Union (AOU), a member of the Ontario Field Ornithologists, Bird Studies Canada, Cooper Ornithological Society, and was a recent President of the Wilson Ornithological Society. He serves on the AOU Committee on Classification and Nomenclature, the committee responsible for the bird species classification in North and Central America. He is active in the International Ornithological Union, and supports all major conservation organizations.
Dr. Rising supervised many graduate students and authored more than 100 publications before his retirement in 2009. In recent years, he has written several sparrow, finch, and tanager identification guides for Princeton University Press, all co-authored with artist David Beadle, and is currently completing the Emberizidae section (American Sparrows and buntings) of Volume 16 of the Handbook of the Birds of the World, published by Lynx, Barcelona, Spain.
Jim continues to be obsessed with birds and baseball, and is glad not to be marking papers, but misses his students. He loves to be with family and friends, read, write about birds, and travel. He's is anxious to return to Oaxaca, Mexico, and south into Central America to observe and study several emberizid species he knows less well than he would like, as he plans to write a guide to the biology and identification of all sparrow-like birds of both North and Central America (his earlier books have dealt only with species found north of Mexico).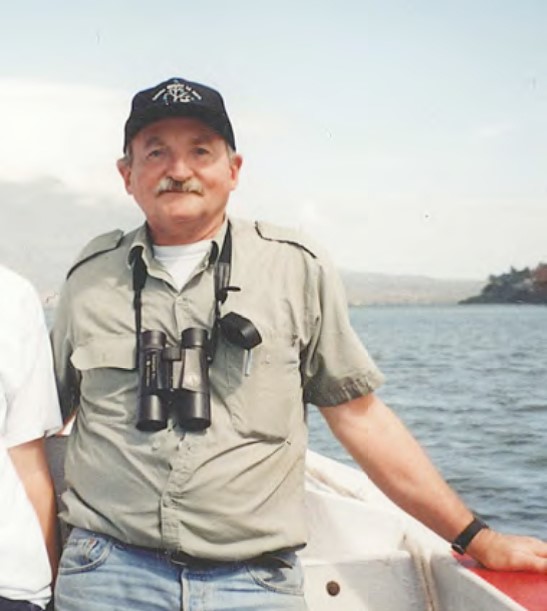 Support Us
Help our efforts to educate and train the future designers of environmental sustainability.