Minns Family Graduate Scholarship
The Minns Family Graduate Scholarship in Ecology and Evolutionary Biology was established by Dr. Charles K. Minns and his family. It is awarded to a graduate student in the Department of Ecology and Evolutionary Biology on the basis of academic merit and financial need.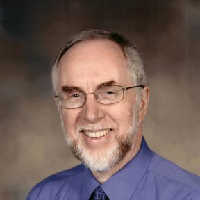 Ken and Myrna established this scholarship on behalf of their family after Ken retired in 2005 from a long research career with Fisheries and Oceans Canada (DFO).The scholarship is intended to support an advanced student's learning and research and to acknowledge the valuable university educations they received at University of Toronto.
Myrna received her undergraduate degree from Victoria College in 1967. Ken completed his Ph.D. in Zoology (now Ecology and Evolutionary Biology – EEB) at U of T in 1974. In fact, Ken and Myrna first met in the Zoology Department when she was working for the Undergraduate Secretary.
Their family includes two sons, Owen (an lawyer at the Law Society of Upper Canada) and Brian (an analyst in responsible investingat the Canada Pension Plan Investment Board) , Brian's wife, Meghan Lockington (a teacher with the York Board), and their daughter.
All of the family have a strong affinity for the natural environment and share deep concerns about the potential fate of the Earth. These connections to nature were greatly enhanced during the years the Minns lived in Burlington, Ontario by hiking the nearby Royal Botanical Gardens trails, the Bruce Trail and by family travels elsewhere. One outstanding event for Ken and Myrna was their visit to the Galapagos Islands in June, 2000.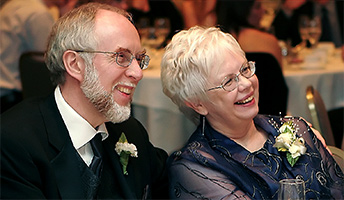 The Minns strongly believe that universities play an important role and make essential contributions to society. Besides the education support and encouragement they were able to provide their own sons, they wanted to help other young people especially in connection with the natural environment. In December 2010, courtesy of the Faculty of Arts and Science, they had lunch with a recent recipient of the Minns scholarship and enjoyed the opportunity to learn about him, his family, and his research and aspirations.
While officially retired, Ken remains active as a researcher, teacher, and mentor both as a Scientist Emeritus with DFO and as an adjunct professor with EEB U of T. Ken and Myrna enjoy living close to the U of T campus attending city and campus events, particularly classical music, and spending time with their family.
Support Us
Help our efforts to educate and train the future designers of environmental sustainability.