The Frontiers Research Foundation has launched the Frontiers Planet Prize with the ambition to accelerate scientific solutions for healthy lives on a healthy planet.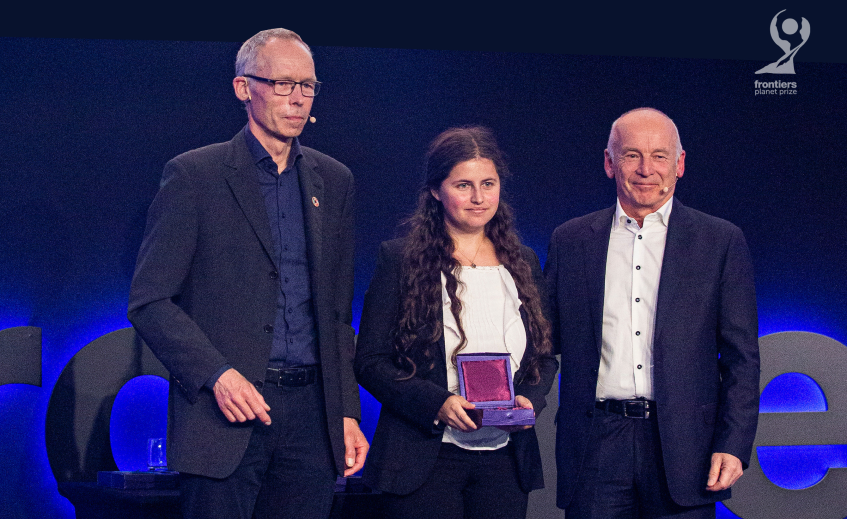 I am delighted to announce that Marie-Josée Fortin received the honour of Canada National Champion on the behalf of her collaborators: Ariel Greiner, Marco Andrello, Emily Darling, and Martin Krkosek for their work on worldwide coral reef networks (Greiner et al. 2022. GEB).
Ariel Greiner EEB PhD student (who just defended in March 2023!) was the lead on this paper which was part of her thesis. It's fantastic to see a collaborative effort between our EEB trainee (Ariel Greiner), EEB PIs (Marie-Josee Fortin, Marty Kroksek, and Emily Darling–WSC and Adjunct Professor in EEB), as well as Marco Andrello (National Research Council, CNR-IAS, Rome, Italy).
Ariel Greiner received the recognition of the award on April 27, 2023 in Montreux, Switzerland with Dean Melanie Woodin in attendance.
Congrats to all!
Marla Sokolowski, EEB Chair
University Professor, FRSC